2.3 "Map Styles" section
2.3 "Map Styles" section
Here, "Project contributors" users can choose or customise the map style(s), through assigning different setting to a Google Maps style.
For example, map styles can be customised by the use of html script provided by specific open source data repository, where communities share their own map styles and allow users to create their own. One of this portal is for example Snazzy Maps (https://snazzymaps.com/), which allows highly detailed generation of map styles under the Creative Commons licence.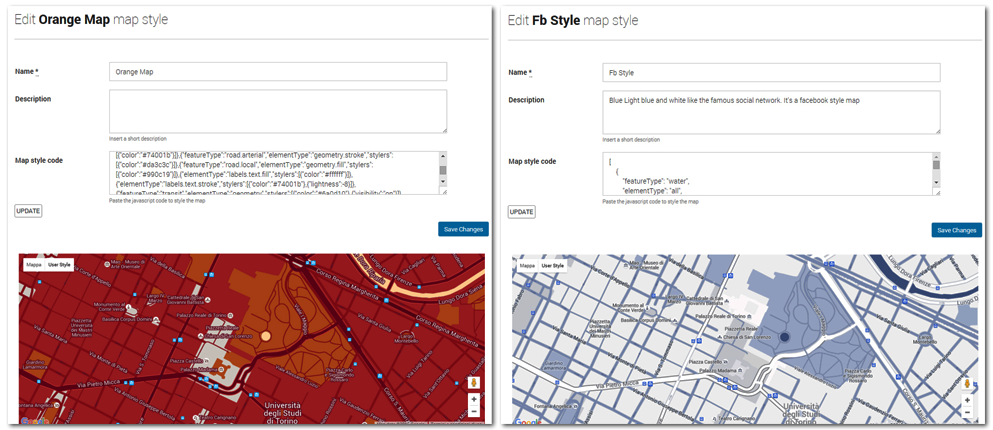 Back interface of InViTo: definition of map styles. Here, "Project contributors" users can set the Map styles parameters, to be visualised in the front interface.